"Phiten-Breadcraft-Cottage Lane" is a cycle racing team that David Rowlands, Glenn Rewi, and Antony Nalder belong to. Members of the team take on training and races while working hard in their business or academic fields. Some team members are looking at participating in the 2017 World Championship, a top competition for amateur racers.


Phiten-Breadcraft-Cottage Lane is an amateur team but everyone in the team is very much passionate about sports and seriously engaged in races.
Everyone in the team usually works full-time or as university students while they try hard at training.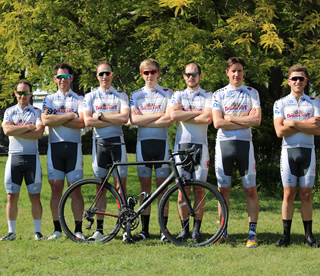 All team members are committed to work or schoolwork in parallel with sports. For creating a good balance between work and sports, I think it is important to "enjoy being challenged" at work and "set a goal and work hard towards it" in terms of sports.
Especially for sports, I believe it is essential to "challenge on the hard decisions" during the process towards achievement of the goal.
What's gained at sports provides feedback into work to create a balanced lifestyle.
Understanding of how the body works as a teacher at the University and relating it back to the sports, means I can teach that back to students…
I think everything that I am currently dealing with is well linked.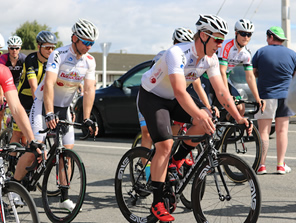 Cycling helps to restore health, both mentally and physically.I always look for a good balance between managing cafes and participating in cycling races.
Cycling gives me a time to unwind and relax from stresses at work. It is also a time to regain my health after hard work, both mentally and physically.
In the cafe I stand up to 9-10 hours a day, so I sometimes feel that my body is very fatigued.
From my experience of continuing training while also being weary from so much working, I know the importance of "getting enough sleep", and "taking enough nutrition necessary to the body".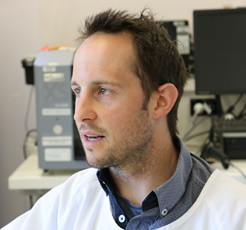 Continuing everyday care makes ongoing training more efficient.For work, it is important to have a sense of accomplishment and enjoyment, whether it is with a good team or with something that I am really passionate about. For me, my current job really fits that and we have a great team that I work with. It is fantastic for me to work here.
For sporting, I always try "doing it as far as I can".
So my goal is extremely high.
For me, body care includes everything from nutrition, to recovery, to supplements, and to making a training plan that fits well for me. It is also important to have them in a balanced manner.
When I don't need to train, I fuel my body through sufficient time for relaxation and a well balanced diet.
I think accumulating everyday care is very important to
continue training at as high a level as possible.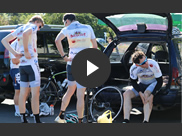 金子 知拓さん

(麺屋とも店主)

大嶋 あやのさん

(KUNOICHI代表)

京都ステイヤーズ

(車いすアスリートチーム)

森山 淳子さん

(元バレーボール選手)

大川 一貴さん

(Krushファイター)